Strong Performance in the Lancaster Market
By Mike Lorelli, Senior Vice President - Commercial Asset Management, High Associates Ltd.
Presented February 10, 2016 to the Commercial & Industrial Real Estate Council of the Lancaster County Association of Realtors.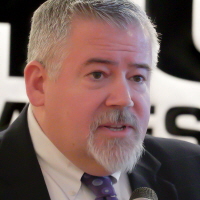 Mike Lorelli
I have the pleasure to say that I am enthusiastic about where we are from a local perspective. Thanks to the C&I Council for their research contributions.
The office market was strong, although in Greenfield Corporate Center we had a vacancy of 25,000 square feet that impacted market results. With Class B, we had amazing results, as well as in downtown properties, though we saw no new construction—probably a good thing because some mergers and acquisitions will have a negative impact. We had a terrific year in industrial and flex.
Employment is a key driver for real estate consumption, and we finally recovered all the recessionary employment losses in Lancaster. We added 1,900 jobs; unemployment dropped from 4.1 to 3.8 percent, or almost full employment. This may be a detriment in attracting companies to Lancaster. 1,900 net jobs were added in 2015; combined food and healthcare were the biggest contributors. We expect healthcare to continue to grow for the foreseeable future.
Details by asset class:
Class A—14.8 percent vacancy, up from 13.9 percent, and the third year that this asset class has experienced negative absorption, which in turn impacted occupancy. Expect further deterioration to occur in 2016 and 2017. Current available supply stands at 267,000 square feet.
Class B—Great things are happening downtown. In 2015 nearly 100,000 square feet of Class B space were absorbed, almost 86,000 square feet in downtown Lancaster. Vacancy went from 19 to 15.6 percent, leaving an available supply of 420,000 square feet. Even with the positive absorption that occurred over the past 4 years, the 16-year average is still at minus 2,000 square feet.
Business center space—About 18,000 square feet absorbed compared with 13,000 for the 16-year average. Vacancy decreased from 14.2 to 12.6 percent. With 146,000 square feet available, there is more than an adequate supply, so the likelihood for new construction is low.
Industrial—We added one new 105,000-square-foot project, of which so far 45,000 square feet has been leased. Also, we added two new owner-occupied buildings. We will probably continue to see owner-occupied buildings until rents justify new construction. Owners will continue to pay a slight premium to own their own buildings.
Nearly 1 million square feet of warehouses are proposed for our community. If all this comes online, we may see a compression on pricing, especially with the older products. Strong demand in 2015 meant overall positive absorption within the industrial segment.
One new speculative warehouse has broken ground. We had 37,000 square feet of positive absorption, with a lot of movement in the marketplace. We saw some companies contract out of Lancaster County, but we were successful in backfilling those vacancies. Vacancy decreased from 6 percent to 5.73 percent, nearly 300 basis points better than the national vacancy level of 8.5 percent. A lot of it has some functional obsolescence that may also put some pressure on new construction.
Flex—A great year with 77,000 square feet of positive absorption. However because we brought on 105,000 square feet, vacancy increased from 7.6 to 12.7 percent. With 117,000 square feet available,we have an 8- to 10-year supply based on our historical average of 15,000 square feet per year.
Retail—C&I reports 38,000 square feet of absorption, reducing vacancy from 7.3 to 6.7 percent, slightly off the 16-year average of 61,000 square feet. There was no new construction, though two projects are slated for 2016.
View the full report on video.
By Mike Lorelli, Senior Vice President - Commercial Asset Management, High Associates Ltd.